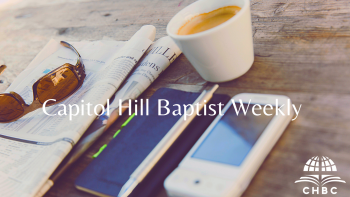 Aaron Project Brunch
Are you an Aaron? An Aaron is a prayer partner of our local area educators. If you signed up last summer to pray for an educator, then we want you to be able to meet the person for whom you have been praying. There will be a brunch for you to be able to meet your educator on May 1, from 10:00 AM to 11:30 AM. You can learn more and register here: Aaron Project Brunch.

CHBC Member's Meeting
CHBC is pastor led, deacon served, and congregationally ruled. This has been the biblical and historical pattern of our church since its founding. Member's Meetings happen once each quarter at CHBC so that we can review financial matters, approve membership changes, and guide appointed leaders and committees toward decisions that the congregation believes are appropriate. In this quarter's meeting we will vote on a new Building Committee, vote to approve new deacons, and vote to ordain three men into gospel ministry. Our meeting will be held on April 25, at 6 PM, immediately following the evening worship gathering, Ekklesia.

Student Ministry Retreat
Please pray for the students and sponsors who will attend the Finally Free Student Ministry Retreat. We should pray for travel safety and health, but especially pray for the Lord to work in the lives of those who attend to bring them closer to the Savior, to increase their holiness, and to make them bold followers of Jesus Christ. If you would like a specific name of a student or sponsor to pray for you can reach out to Pastor Jason, and I am sure he would be glad to give you a name.

Ordination for Ministry
On May 2, at 5 PM, CHBC is planning for an ordination service for three members of our church. These men have been recognized by the congregation as those who are called and gifted to serve Christ and the church in the capacity of pastoral ministry. Tyler Neighbors, Alex Meyer, and Bryce Schmidt will be presented before an ordaining council on May 2, at 3 PM, and a service for laying on of hands will occur at 5 PM.

Month of May Sunday Nights
May 2 – 5 PM Ordination Service
May – No evening service due to Mother's Day
May 16 – 5 PM Sunday School Leader Gathering (no other evening service)
May 23 – Worship in the Park and Prayer walk
May 30 – Churchwide Picnic on the Grounds of CHBC
Love Your Neighbor
Our first Love Your Neighbor outreach for the season will occur in the month of June. Would you use your home to host a neighborhood event so that you can begin the process of making strangers acquaintances, acquaintances friends, and friends family? Learn more at the tables in the foyer, or by contacting Henry or Keo Chan.

CHBC Worship for 4/25/21
The church is not a building people meet together in, but a people who gather to worship Jesus Christ as Lord.

Gathering in worship at this moment is still following COVID-19 suggested protocols for large groups. We encourage you to physically distance in crowded spaces. We are separating our seating by rows, and suggesting you leave space between you and the person or family next to you. Face coverings are optional in our worship center. We offer a publicly gathered live-stream in our Activity Center, and we ask that you wear a mask of face covering in that space during Sunday School or the time of worship.
Sunday School
There are Sunday School Classes currently meeting in person at CHBC. We are also providing material for you to use at home if you are unable to attend an in-person small group. We have adjusted our rooms so that physical distancing can be maintained within each class setting. Please let us know if you would like a print version of the Lifeway curriculum from your Sunday School class for home use. Below is a printable version of a series from Capitol Hill Baptist Church in Washington, DC.

Systematic Theology Lessons and Handout: A New Study for you to us at home, from the Core Seminars at Capitol Hill Baptist in Washington DC.
Ways to Give your Tithes and Offerings
CHBC Giving Online – if you need assistance with online giving please contact the church office at 405-799-9799 during regular office hours (8:30-4:30, M-T, and 8:30-12:30, F)
During worship in the CHBC Offering Boxes
Mail to 304 SW 134th Street, Oklahoma City, Oklahoma 73170
Drop off to Church Office during regular office hours at the mailing address above
A Moment in Church History
On April 22, 1922 Wadiei, a convert to Christianity, and Baptist missionary returned to Nigeria and opened the first of many schools in his hometown. Learn more about church history at this link: Today in Church History.

Prayer
Our prayer is that the world might see and know Jesus Christ as Savior. He has left us without excuse.

Romans 1:20
"For since the creation of the world His invisible attributes, His eternal power and divine nature, have been clearly seen, being understood through what has been made, so that they are without excuse."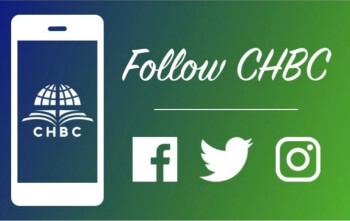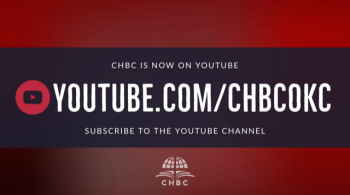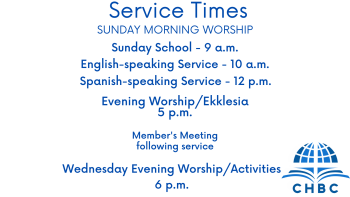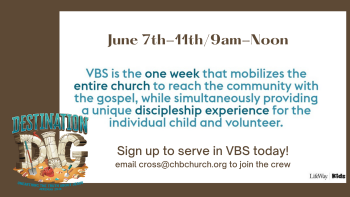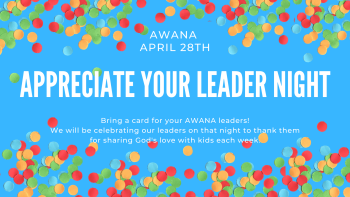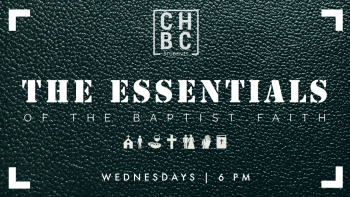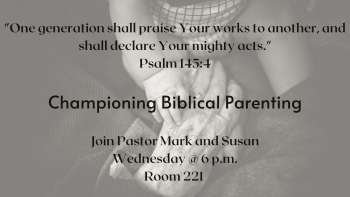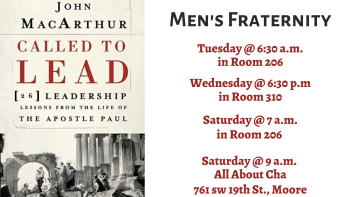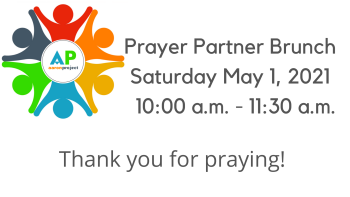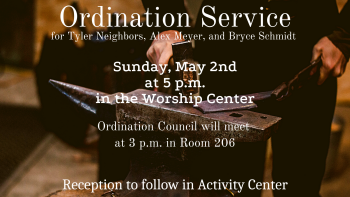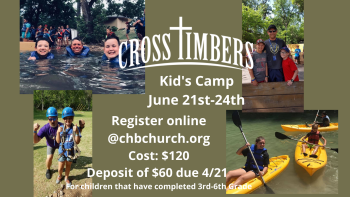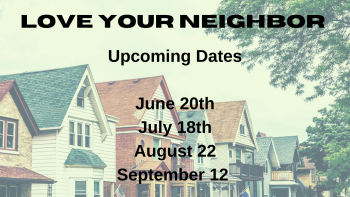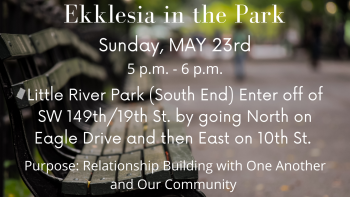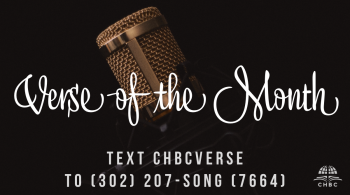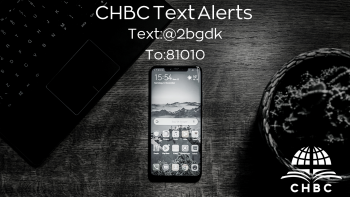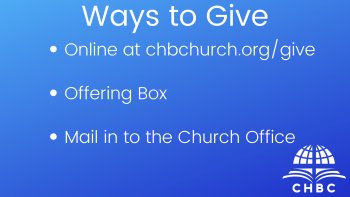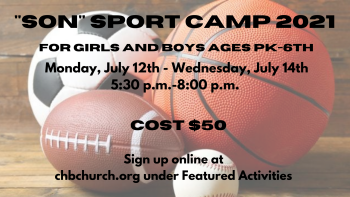 Mark D. DeMoss, Senior Pastor
Equipping…Exalting…Extending
For the Glory of God